Hunger Education Week in the San Luis Valley Intro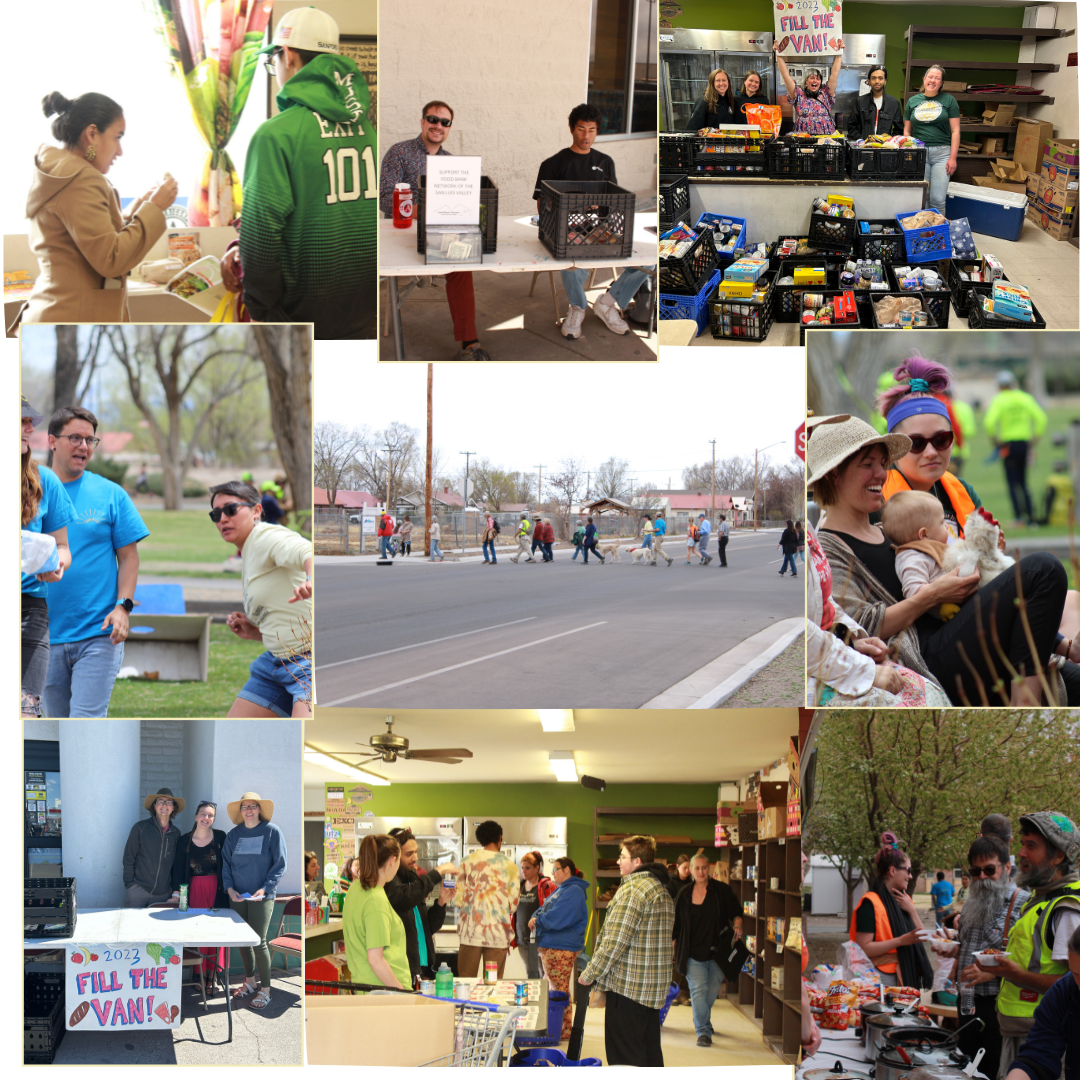 We asked some of our volunteers and employees at La Puente to write articles for Hunger Education Week which took place Sunday, May 7th through Friday May 12th, 2023. During this week we work to raise awareness surrounding the issue of food insecurity. Millions are still unable to eat sufficient food to meet basic nutritional needs. Hunger Education Week is a series of events designed to increase awareness about the realities of hunger in our communities and what we can do to help. Please read these articles as they focus on topics concerning food insecurities and how we can help our communities. Over the next several weeks there will be a series of four posts addressing critical topics related to food insecurity.
The following was written by La Puente's foodbank director Annalise Baer:
Food Insecurity
Food security is a persistent and long-standing issue many of our neighbors face here in the San Luis Valley. Every year the Food Bank Network of the SLV and La Puente's Community Education Department present "Hunger Education Week" to educate the SLV on the issue of hunger locally and illuminate its detrimental impact on our own community.
The Food Bank Network of the San Luis Valley (FBNSLV) is one program that combats local food insecurity to ensure our neighbors always have enough to eat. The network consists of 15 pantries across all 6 counties of the SLV; last year, we served over 330,000 meals for over 8,000 unduplicated, unique individuals across the Valley.
Decreased Assistance from the Government: What it Means
This year, support from the FBNSLV for our community is critical as benefits from the Supplemental Nutrition Assistance Program (SNAP) have dramatically decreased for program participants. In February this year, the federal government ended SNAP Emergency Allotments, which had significantly raised SNAP benefits to all households for the past 3 years. With the end of these benefits, for example, an individual may see a drop from $250 to $23.
These added benefits, while initially implemented in light of the COVID-19 public health emergency, ultimately directly lowered poverty rates in the 32 states, including Colorado, that continued to provide them. An August 2022 Urban Institute study on the effect of SNAP EA found that nationwide, emergency allotments reduced poverty by approximately 10% and reduced child poverty by 14%.
Organizations like the Food Research & Action Center have been warning for months of a "hunger cliff" with the end of SNAP EA that we're already starting to see in our pantries here in the San Luis Valley. In March, the month after the extra benefits' end, the Alamosa Food Bank alone saw an increase of 170 visits and a 15% increase in individuals served. Compounded with the effects of inflation, where grocery prices alone have skyrocketed the last two years, many San Luis Valley neighbors are struggling to stretch their budget to cover all of their basic needs.
Why Hunger Education Week Matters
In light of the challenges our neighbors are facing Hunger Education Week is a great way to learn more. This week took place from Sunday, May 7th 2023 until Friday May 12th. There were three events and the following blog articles were written on topics relating to local food security issues. Be on the look out for our articles to learn more about food insecurity in the SLV.
The annual CROP Walk hosted on Sunday, May 7th at Cole Park started the week. The 5K walk to raise awareness and funds to combat hunger both locally and worldwide is a fun way to engage with the community. This year there was a live DJ performance from DJ Efrem.
On Wednesday, May 10th, we hosted "Fill the Van" at Safeway and City Market in Alamosa from 10 a.m. to 6 p.m. Volunteers encouraged shoppers to add an extra item or two to their grocery purchase to donate to the Food Bank Network. Our pantries heavily rely on donations from individual donors and local food drives, and so we encourage our community to donate any time.
And on Thursday, May 11th, from 1 – 3 p.m., Cooking Matters ran a Pop-Up Tour at the Alamosa Food Bank. Participants learned about different aspects of nutrition and received tips on how to shop for healthy foods. Those who completed the tour received a $10 gift card – all were welcome to join.
For more information about La Puente's Food Bank Network of the San Luis Valley, call 719-589-4567 or visit https://lapuentehome.org/food-bank/
Join Us Next Year
We hope to see you next year! Please be on the lookout for the blog posts as they focus on topics relating to food security and how much of an impact it has on our community. If we all work together we can continue to provide hope for our community.