The Local Foods Coalition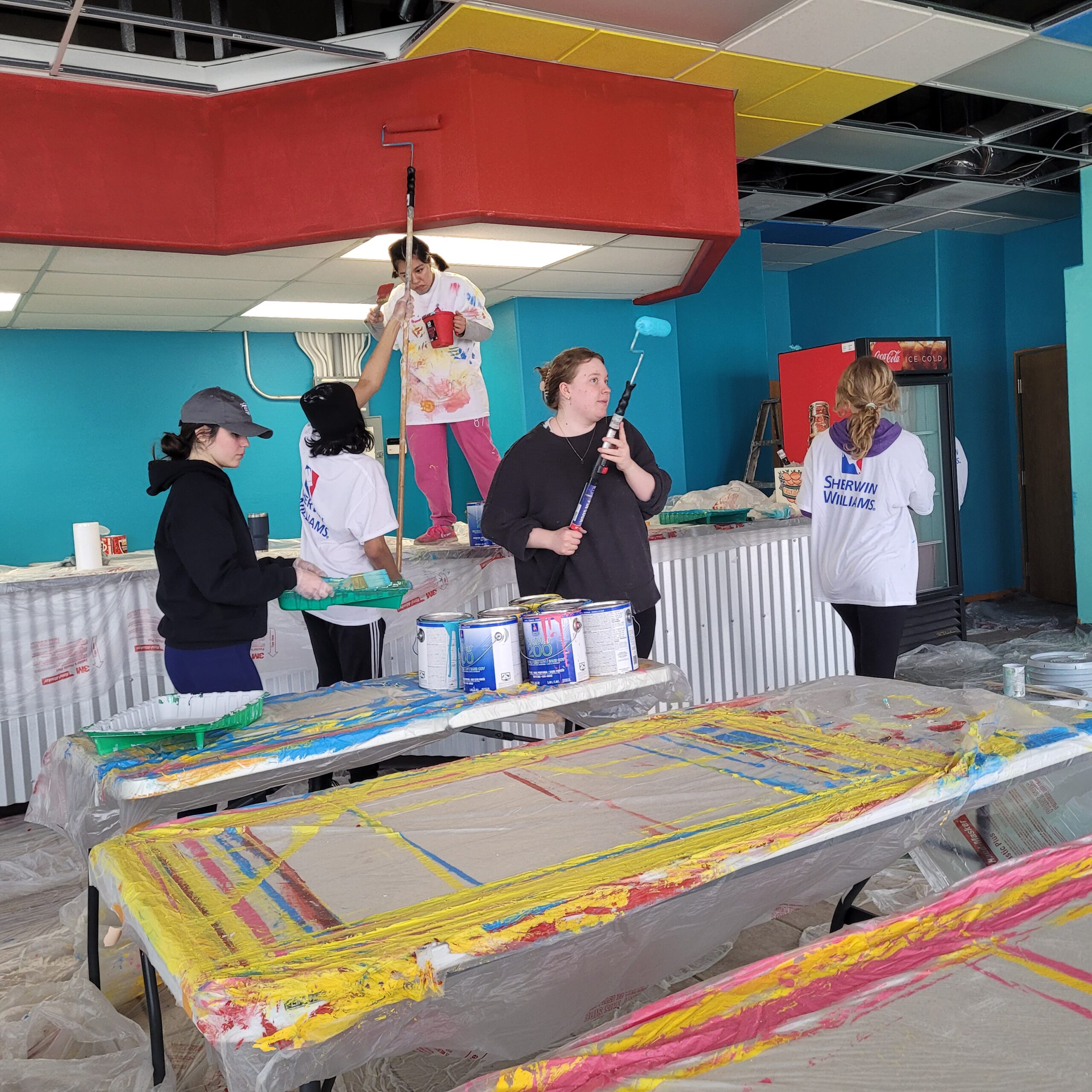 The San Luis Valley, as beautiful and scenic as it may be, unfortunately, struggles with issues such as food insecurity and multi-generational poverty. With those rates being significantly higher than the national average, it becomes evident that the need for service has never been greater. Thankfully, there are members of the community that recognize these communal needs and have taken it upon themselves to help address them, such as Abram Rosenberg– or Abe for short.

Abe is the Local Foods, Local Places Program Director for the Local Food Coalition (LFC). His most recent project has been renovating an old liquor store on 1617 State Ave. into a local food access point, where folks can both purchase healthy foods grown in their community and use their Supplemental Nutrition Assistance Program (SNAP) and Double Up Food Bucks (DUFB) benefits. Inspired by a model the Farm Runner's kitchen utilizes to eliminate food waste, Abe hopes to close a food access gap currently present in the south side of Alamosa. He also hopes to rectify a misconception LFC discovered through the data gathered over the past 3 years– a public perception that those on food stamps have little to no desire for local healthy foods. Addressing this demand for local healthy foods was made possible when the old Airport Liquor building, purchased by RMSER, was made available to Los Promotores through a partnership with the LFC. This led to the birth of "La Tiendita" — a food access project and business.
This need of the community partially transpired as a result of the closing of Atencio's market – a long-running local grocery store on the south side of Alamosa. The owner of the store had been wanting to explore new business opportunities with his family and wanted to sell the facility to someone who would continue his wishes for the space– providing a food access point to the community it resides in. La Puente, keeping his intentions in mind, purchased this building to convert it into the Alamosa pantry location of the Food Bank Network. This new space will better fulfill the fundamental mission of the Food Bank Network to not only provide food to our neighbors in need but also to provide a dignified service experience. It, however, is only one solution to a community challenge. In order to further address the food desert present in the area, La Puente has contributed to Abe's efforts and will continue to help the LFC in any way they can. Beginning with the materials themselves, La Puente has provided many of the necessary components of renovating the space, from paint and the brushes to wood for the shelves. In addition, La Puente has helped supply the labor essential for such a demanding project. Abe has worked with the work group that Shanae Diaz, director of volunteer coordination, specifically assigned to this project. To quote Abe, "La Puente heard the community through the purchase of Atencio's, and they want to show they support this project."
Food insecurity is an issue that denies an individual the most fundamental right everyone is entitled; no one should be hungry in a land of plenty. Access to locally grown, healthy foods is something everyone deserves. Addressing this is one of La Puente's core values – that is, every member of the community deserves to live their life with dignity. Through this partnership with the LFC, they hope to resolve the current predicament troubling their community.
Pictured: St. Thomas Volunteer Group who painted the liquor store to be a welcoming atmosphere for folks.