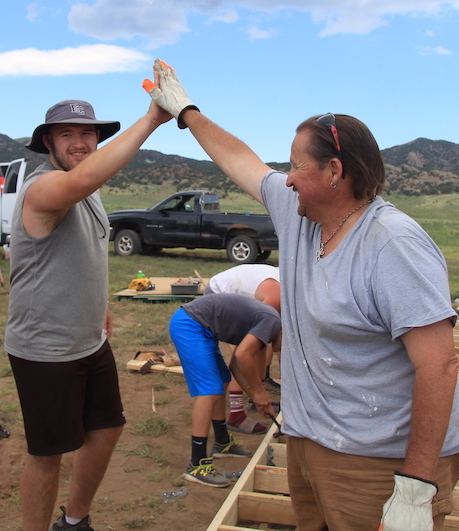 See the Need, Meet the Need
La Puente Home, Inc. is a 501(c)(3) non-profit organization in Colorado's San Luis Valley providing a safety net of services where individuals and families get what they need to stabilize, heal, and ultimately thrive. With the objective of meeting the needs of the homeless and community members in crisis, La Puente's services both restore and strengthen people's lives, so that they can live independently, with dignity.
When Compassion Led to Action
La Puente's shelter opened its doors in 1982 as a response to the community's need to house and assist the homeless and under-served families and individuals in rural Colorado. Originally operating through a local Catholic church, La Puente began as a homeless shelter in the church's basement. La Puente bought a home in the early 1980's, renovated it and hired a director for the program, becoming an independent organization. Throughout the late 1980's and 1990's, La Puente expanded its programming, in response to a growing number of other community needs. And in the year 2000, La Puente's shelter underwent renovations, doubling its size to meet the increasing needs of the growing community.

Today, La Puente is a leading human service provider in rural Southern Colorado. Annually over 12,000 individuals and family members receives assistance by at least one of La Puente's services; including emergency shelter, nutritious food from 1 of our 15 food pantries, housing with support services, after-school youth-stabilization programming, educational gardening, crisis prevention resources, soup kitchen meals, home outreach visits, and more.