Join us for an immersive tour to see La Puente in action.
Hear stories from those we serve, staff and volunteers. This fast-paced, multi-site visit can be scheduled Monday through Friday. Come witness first hand what the day to day looks at La Puente.
We invite community leaders, families, churches, & anyone who wants to learn more about La Puente's story and mission. For additional information, contact Nicole Rodriguez the Community Education Director at 719-589-5909 ext. 253 or email community.edu@lapuente.net
Interested in booking a tour? Fill out the form below and a La Puente representative will be in touch.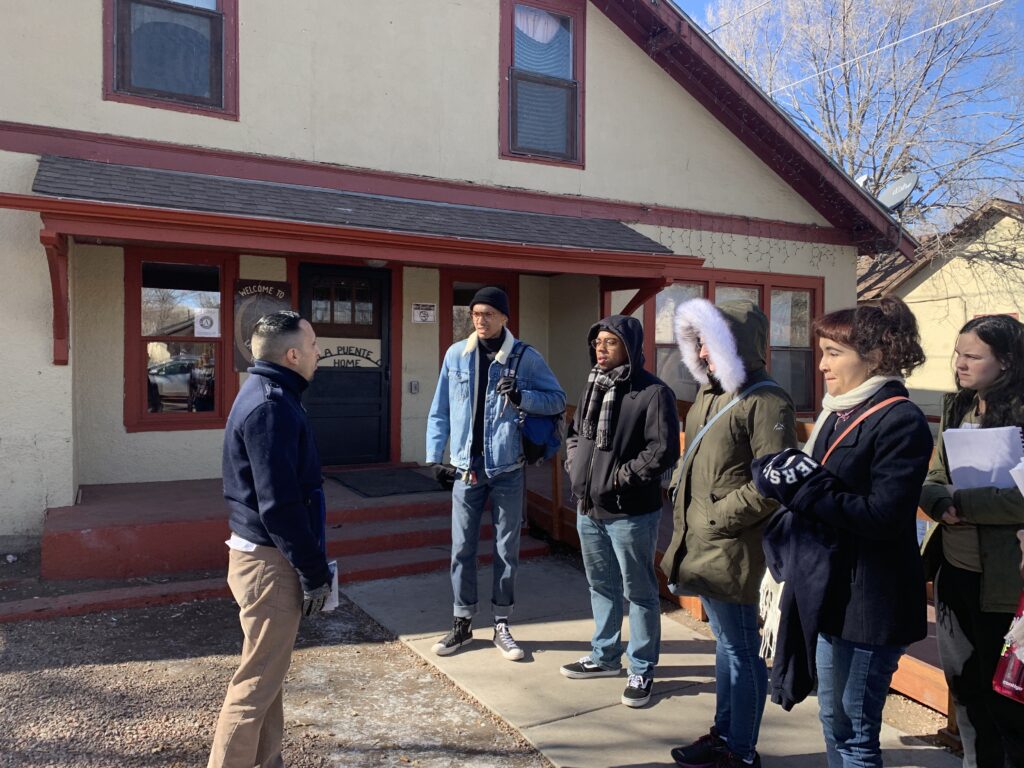 Learn who we are. What we do. How you can help.