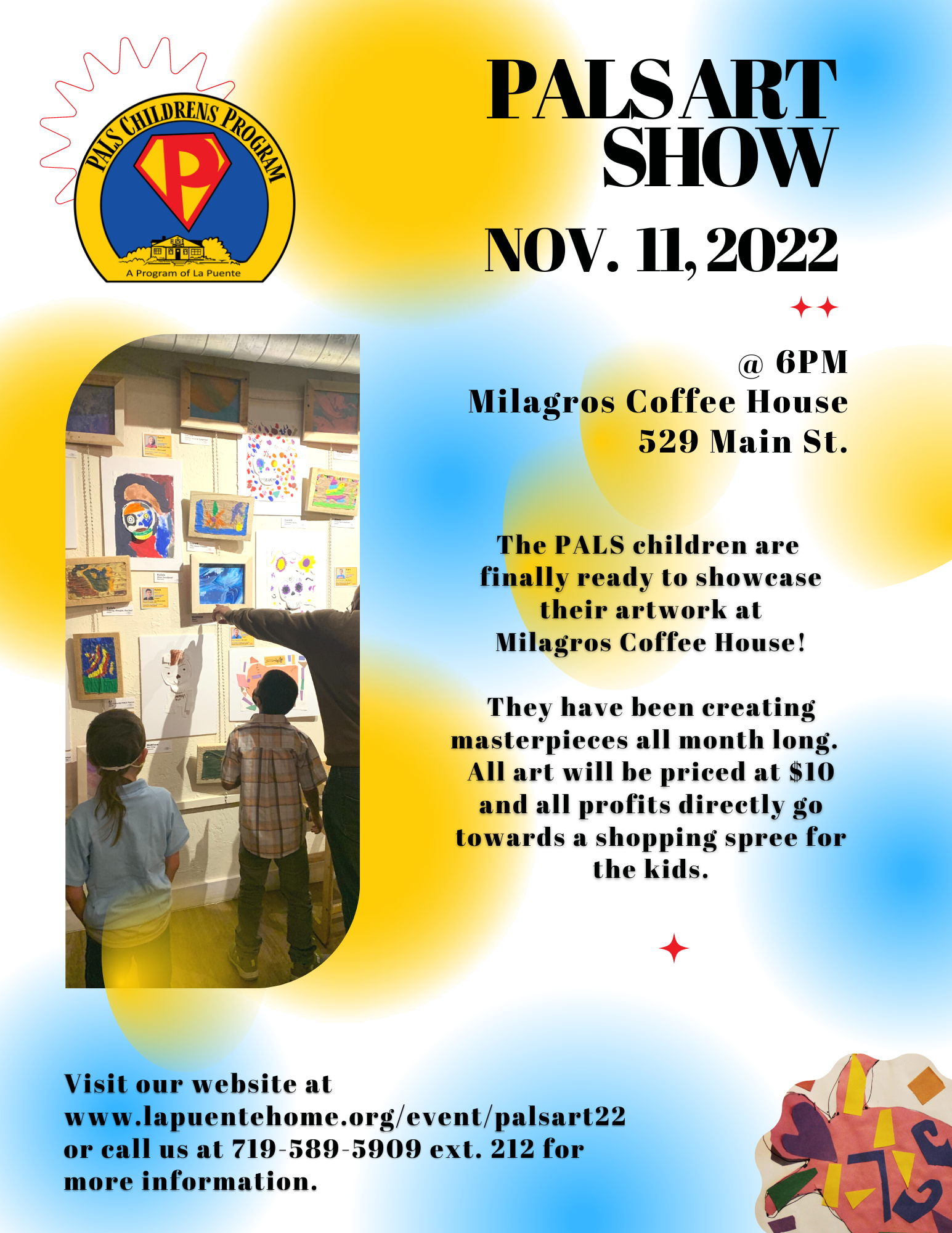 Check out what the children have to say about the Art Show in the video below!
The PALS children are finally ready to showcase their artwork at Milagros Coffee House!
They have been creating masterpieces all month long.
All art will be priced at $10 and all profits directly go towards a shopping spree for the kids.