We are ever so thankful for the donors whose generosity makes our work possible.  Glenda Jane Jones and her husband Brad have been long-time supporters of our mission and supported us throughout the years. As the County Administrator of Saguache County, Brad and Glenda's support was crucial to the start of La Puente and the expansion of our services.
We are so sorry to hear of Glenda's passing but are honored that she has selected La Puente as her charitable bequest.  We are so grateful for her years of service to our community and will honor her life by continuing our work.
Any donations made in Glenda's honors can be made here, please include her name in your gift.
"Carve your name on hearts, not tombstones. A legacy is etched into the minds of others and the stories they share about you." —Shannon Adler
Thank you for all the stories Glenda and Brad; you have helped so many.
Glenda Jane Jones
JUNE 17, 1939 – OCTOBER 2, 2019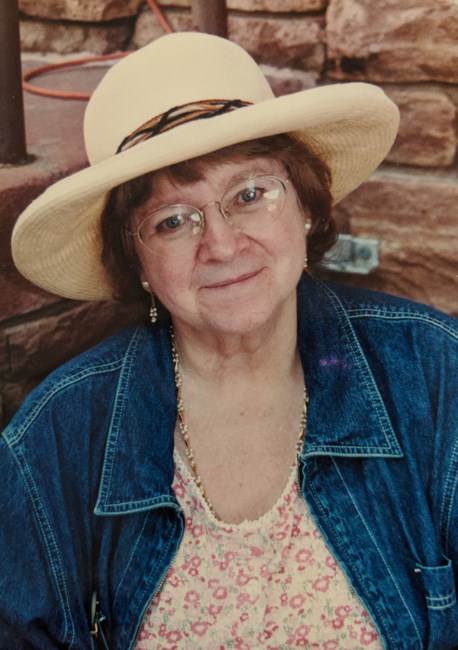 Glenda Jane (Winchell) Jones passed away peacefully in her home October 2, 2019. Glenda was born June 17, 1939 to Guy and Edith Winchell in Lyman, Nebraska. She is proceeded in death by her parents and two sisters, Virginia Jaggers and Lois Gisi. Glenda and her family moved to Denver, CO when she was two years old. They settled in Golden, CO when She was in Fifth grade, then moved again in 1955, her Junior year, to Elizabeth, CO. She attended Elizabeth High School and met the love of her life, Sherman Bradley 'Brad' Jones Jr., he was a senior and Glenda was a junior. The two high school sweethearts married August 30, 1957. They lived in Denver for a few years and then moved to Castle Rock in 1960 where they lived for 20 years. Glenda and Brad were involved with the Girl Scouts, Sports, local politics and community, town planning commission, library and service organizations. Glenda worked as a legal secretary for Howard Pine, Attorney in Castle Rock, CO. Glenda later operated a childcare center in her home for 10 years. She went back to school in 1974 receiving her Associates Degree in Court and Conference Reporting from Arapahoe Community College. Glenda worked for Diners Club as an Office Manager, for the Western Division Sales Director in Denver for 2 years. Glenda and husband Brad, then moved to Eagle, CO in 1981 where she worked as an Eagle County Court Clerk and then two years for the Eagle Valley Enterprise Newspaper. In 1987 Glenda and Brad moved to Saguache, CO. She was an Executive Secretary for the District Attorney's office in Salida, CO. Glenda was also Coordinator for the Victim's Assistant program. Glenda changed jobs now working as Office Manager for a 100,000-acre ranch in the San Luis Valley, near the Great Sand Dunes. In 1998, Glenda and Brad, went on a three-week trip to England with her sister Virginia and husband Bryan. In 1999 Glenda and Brad moved back to Elizabeth to take care of Brad's mother, Vernice Jones. Glenda always enjoyed reading, loved musicals, researching the family history, and listening to music; especially her favorite Frank Sinatra. In 2007 during a medical emergency, she was asked "who currently is President?" Calmly and seriously she replied, "Frank Sinatra" Glenda is survived by her husband Sherman Bradley 'Brad' Jones Jr., her daughter Sheri & Paul Aspeslagh, her son Gary & Patti Jones, 6 grandchildren and 10 great-grandchildren. In lieu of flowers the family ask that donations be made to La Puente, in Alamosa, CO.